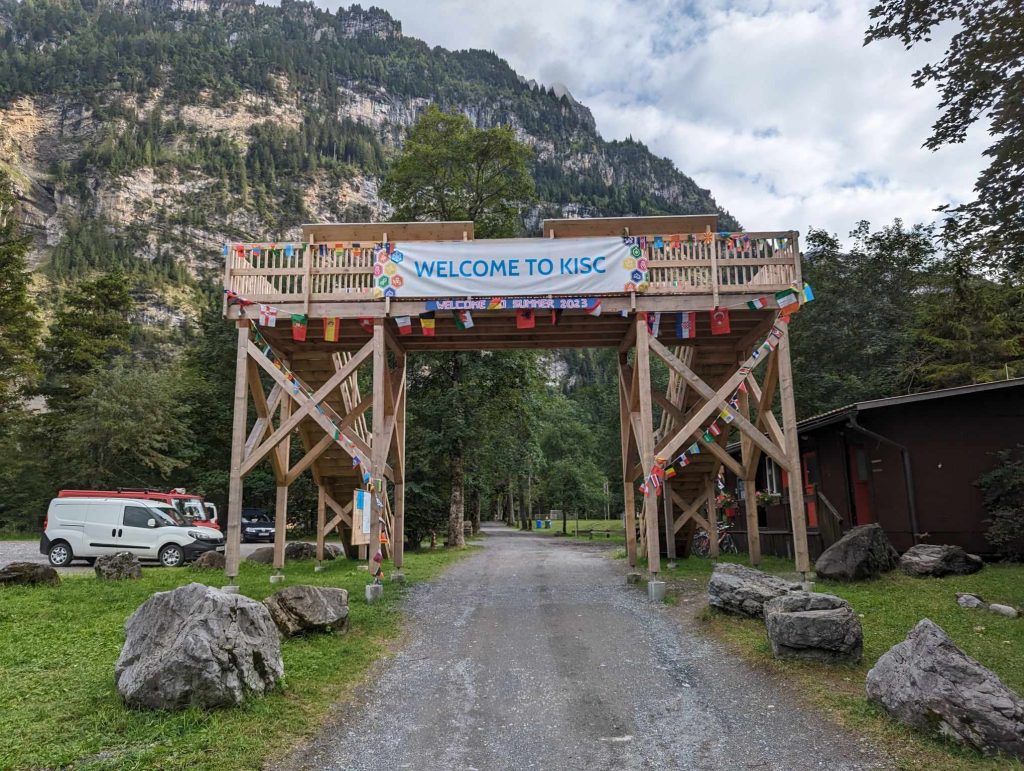 Make the World Scout Centre your next adventure! While Gilwell Reunion may be over, if you're looking for your next adventure, why not consider the Kandersteg International Scout Centre (KISC) in Switzerland?
As the only World Scout Centre and being run entirely by volunteers, KISC welcomes Scouts of all ages – adults included! Whether you fancy bringing your group, doing a reccy or just coming as a group of friends for a Scouting holiday in the Swiss Alps, KISC is here to welcome you!
KISC is open all year round, with plenty to do every season! In the summer that means beautiful hikes, lakes to swim in, water activities, mountain tubing, canyoning, paragliding, cycling, climbing, sight seeing and of course meeting Scouts from around the world!
In the Winter, you could learn to ski or snowboard (or put your skills to the test!), go sledding, venture out on winter hikes, snow shoe around the countryside on special winter paths, go curling or skating on the lake, build igloos, try out cross country skiing, have snowball fights and join together around the campfire even in the snow!
Consider visiting for New Year's at KISC to welcome in not only 2024, but also the end of KISCs 100th year around the fire holding hands with Scouts from around the world!
Tempted? Just take a look at https://KISC.ch or drop us an email at info@kisc.ch to find out more, or visit ISSU at https://www.issu.org.uk/ to find out how the International Scout Support Unit can help make KISC your next and greatest international adventure!