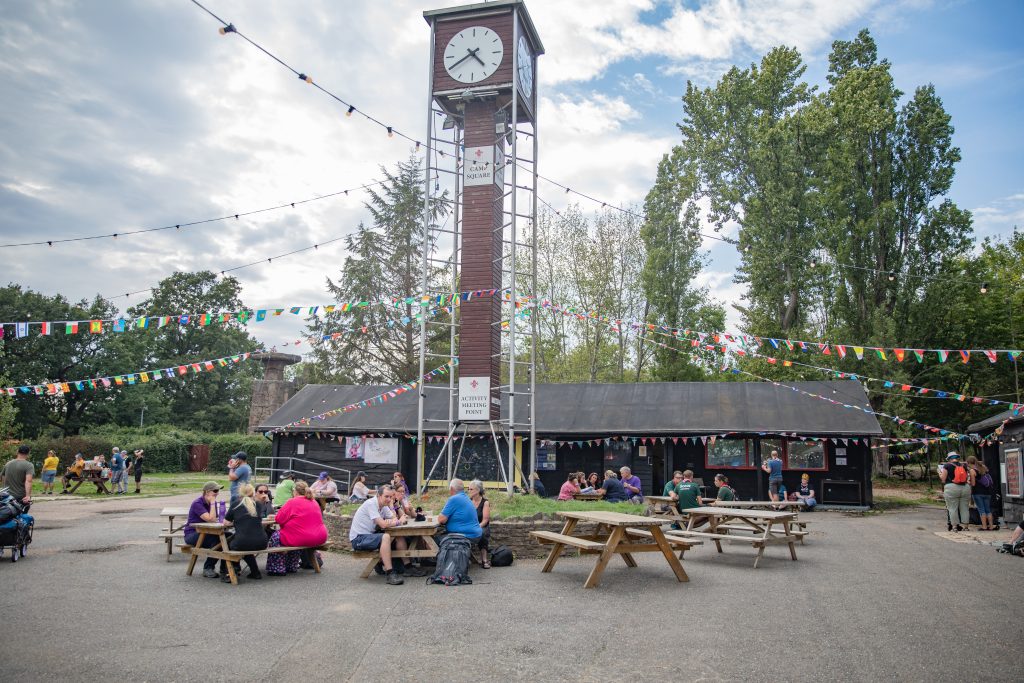 Picture the scene: it's Saturday morning and you're in a field. You've partied the night away and awoken to the delicious smell of freshly cooked bacon. Sound familiar?
But now what? With such a full timetable of activities and workshops, where do you even start? If you're an "early-bird", the activities team are opening up the Archery, Climbing and Leap of Faith from 9am.
But if you'd rather a more leisurely start to the day, the range of workshops across site are opening at 10am. The Raspberry Pi and Warhammer workshops have set up in the White House Barn for all to explore, while the Buffalo Lawn will be alive with the sounds of samba drumming throughout the day.
Later in the day of course we have our Drinks Reception on the training ground at 3pm (be sure to bring your drinks voucher!) following our AGM and Youth Commissioner handover in the AGM Marquee.
This evening the AGM Marquee becomes entertainment central, with bingo starting at 6pm and the quiz starting at 8pm, while across the site the traditional Reunion Campfire starts at 7:30pm in the large campfire circle.
And of course if none of that sounds appealing to you, the Queen's Squiggy Woggle Pub will be open from 6pm, and the disco starts in The Lid at 8:30.