It was on June 10th, just before her 86th birthday, that Gill Clay – granddaughter of our founder – undertook her maiden flight.
Standing on top of the plane.
Yes Gill, inspired by her sister in law's mother, decided to raise funds for Gilwell Park and 1st Cowbridge Scout Group to celebrate her Silver Wolf Award, The Scouts' highest award. She's raised over £3100 so far, but is hoping to reach her goal of £3500 by the end of September.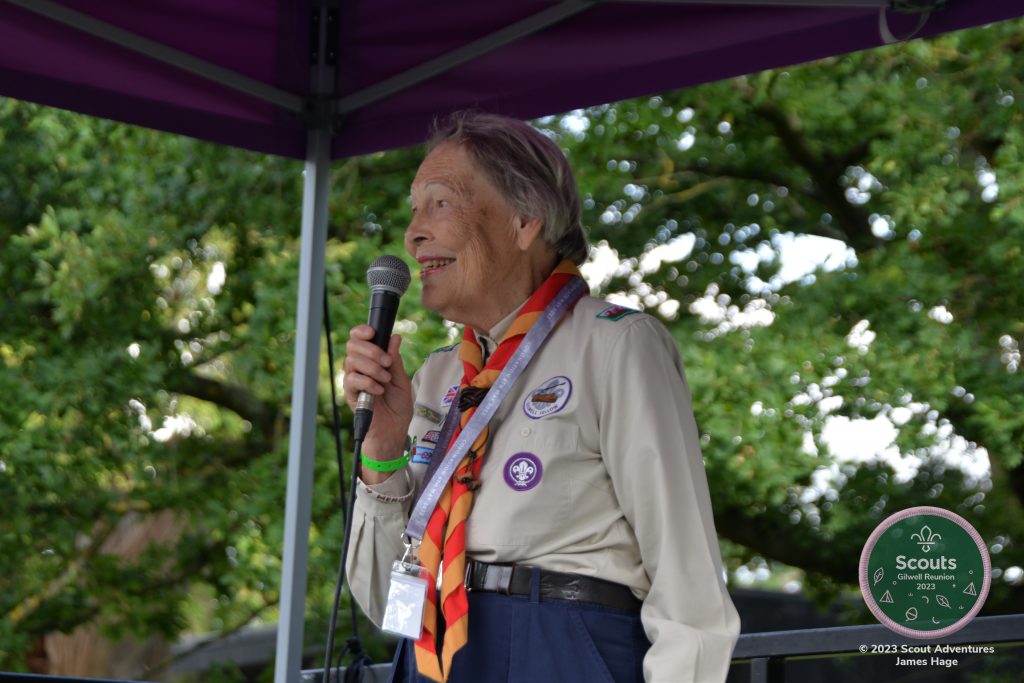 But this was far from her first daring adventure. From 60mph zip lines to leaps of faith, Gill is no stranger to high velocity, high altitude action. And so what's up next? "I'd like to go on another wing walk. One that goes up to 3000ft and does loop-the-loops!"
If you would like to support Gill's cause, you can donate at her JustGiving page: justgiving.com/campaign/silverwolfwingwalk